About the watershed
A watershed is an area of land, bounded by topographic features, where precipitation, groundwater, and bodies of water such as streams, rivers, marshes or lakes drain into a larger body of water. A watershed is made up of a number of sub-watersheds.
The Lac La Biche Watershed is approximately 4,370 square kilometres and is primarily located within Lac La Biche County. The Lac La Biche Watershed drains into Lac La Biche, which then drains into the La Biche River. The La Biche River then flows into the Athabasca River.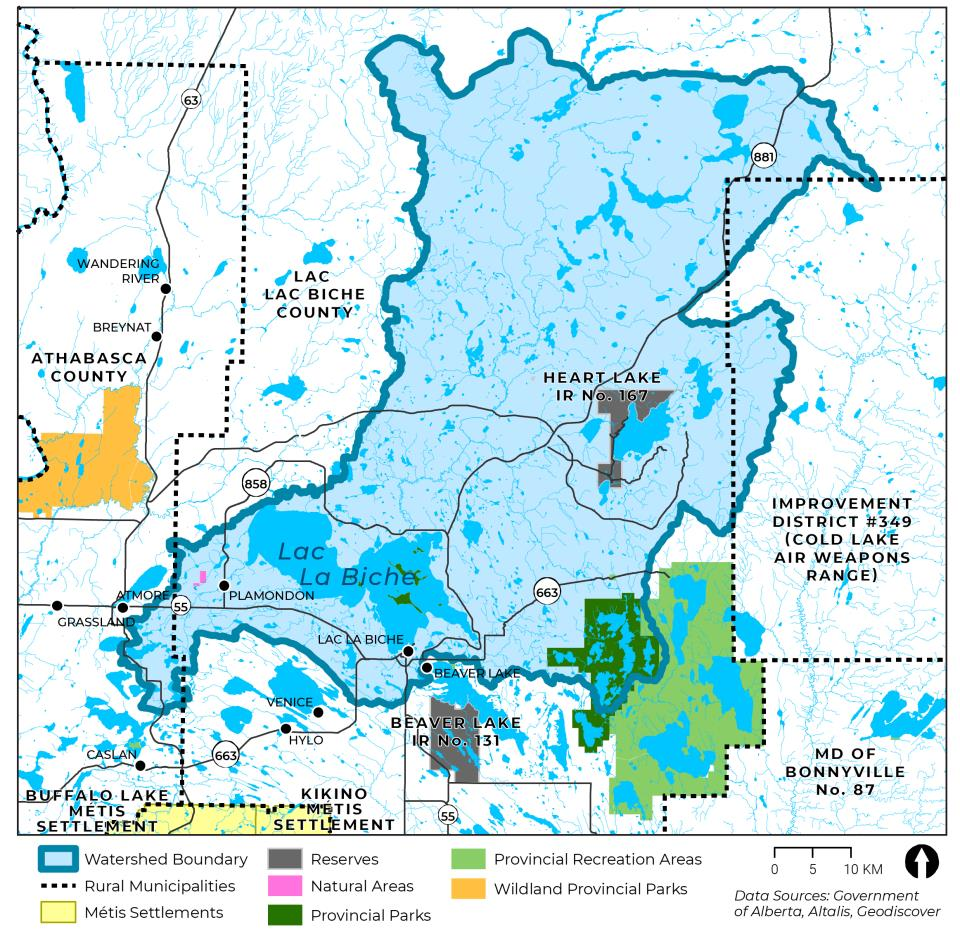 What is a Watershed Management Plan?
The 2021 WMP is an adaptable, comprehensive, evidence-based plan that includes action plans to help protect and improve water quality and keep the lake and watershed healthy, while balancing environmental, economic and community needs within the watershed. The 2021 WMP is intended to serve as a guiding document for decision-makers within the watershed including:
Government of Alberta
Municipalities
Local communities, organizations, and residents
The 2021 WMP includes:
Evaluation of historical and current conditions of the watershed
Identification of resources and concerns
Identification of objectives, recommendations, and actions for the long-term management of land and water resources
Implementation and monitoring plans
Project Steering Committee
A Steering Committee was established to help guide the preparation of the updated WMP. The Steering Committee included representatives from Lac La Biche County Council and Administration, Alberta Environment & Parks, Indigenous communities, Watershed Planning and Advisory Councils (WPACs), Healthy Waters Lac La Biche, local and regional non-governmental organizations (NGOs), local industry (forestry, oil and gas), and local associations and organizations.
The purpose of the Steering Committee was to:
Develop Terms of Reference for the preparation of the 2020-2021 WMP
Identify and compile all technical and scientific information that may be required for the 2020-2021 WMP
Adopt a structured decision-making process that will allow partners and stakeholders with diverse values and interests to effectively update the WMP
Organize public engagement to share information and receive input from interested partners, stakeholders, and watershed area residents
Prepare an updated, draft WMP for:

Review by Alberta Environment & Parks
Consideration by Lac La Biche County Council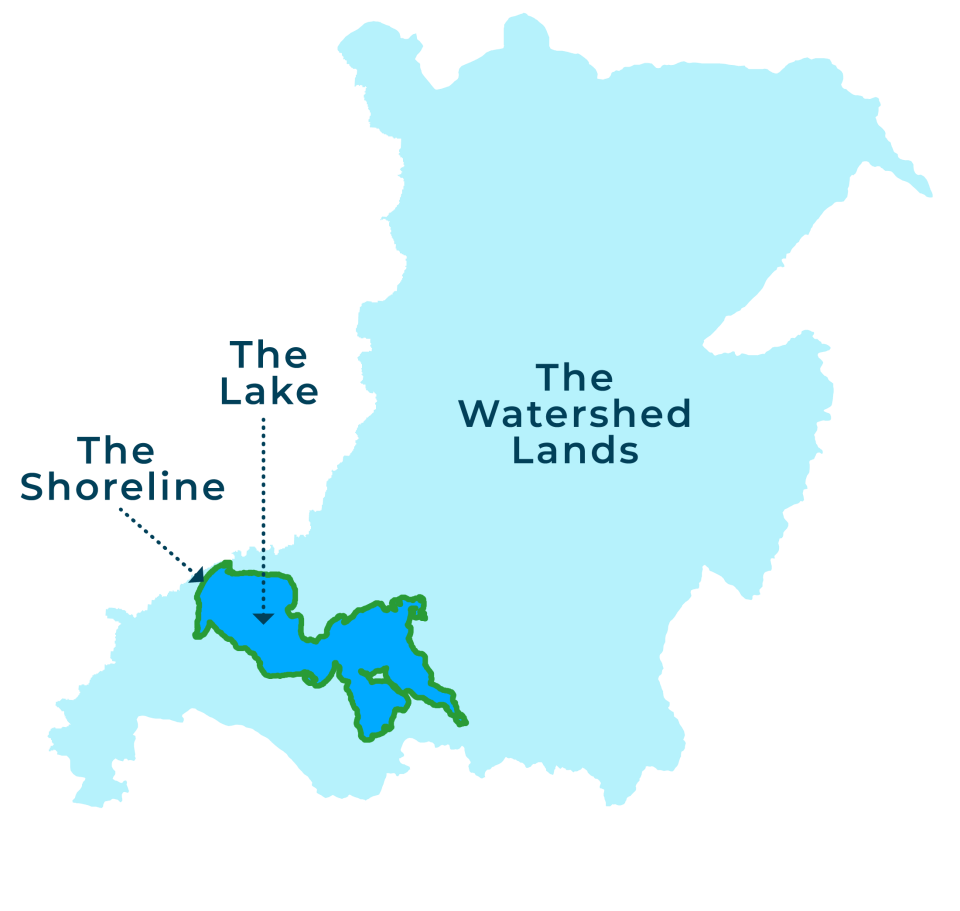 Project Update (June 17, 2021)
The 2021 Lac La Biche Watershed Management Plan has been approved by Council and is ready for implementation. The 2021 WMP establishes goals, objectives, and recommendations that aim to help protect the watershed and the lake. The WMP identifies three geographic areas where these recommendations can take place: The Watershed Lands, The Shoreline, and The Lake. The recommendations for these areas addresses topics such as land cover, biodiversity, land use, nutrient management, water quality, and riparian areas.