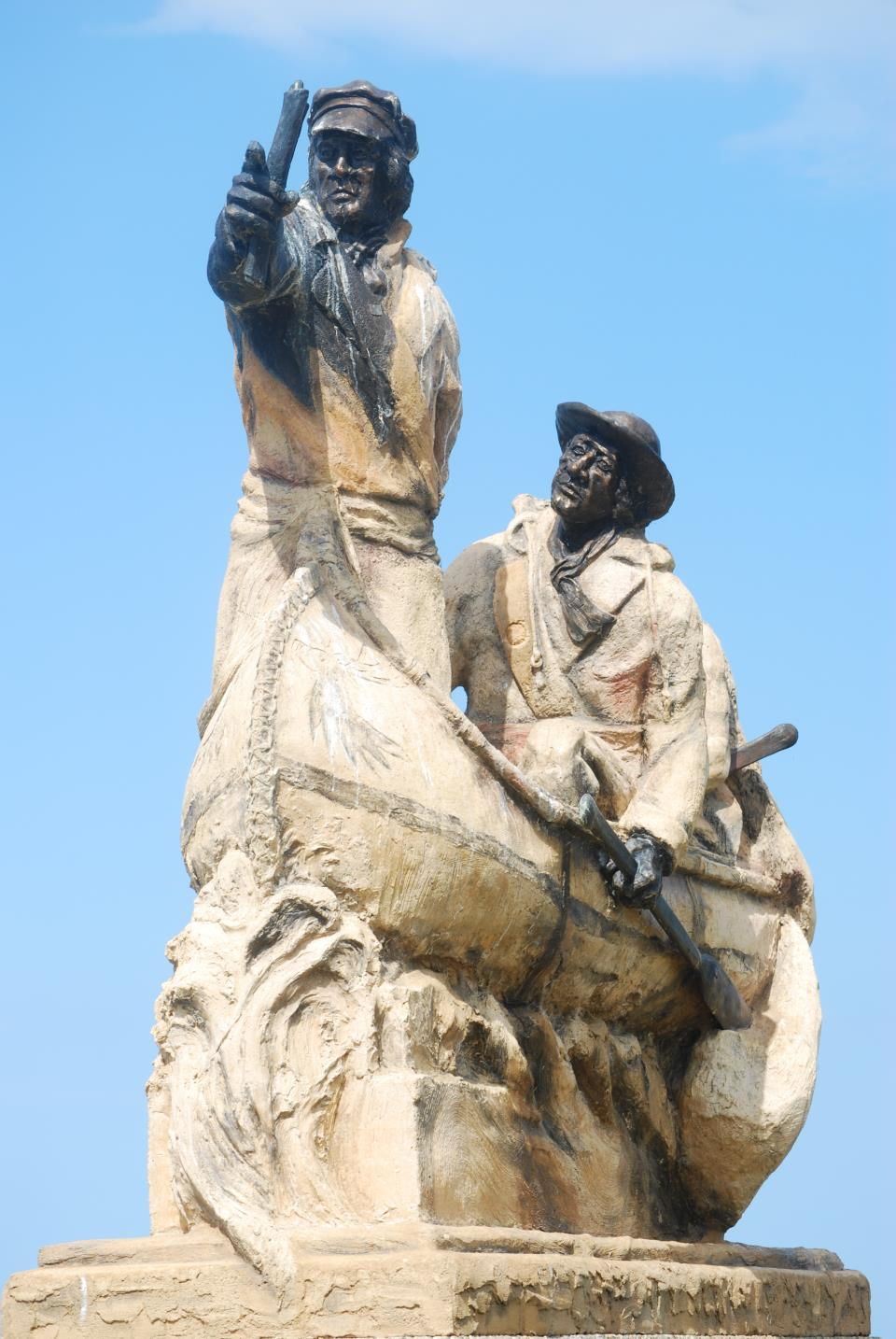 Lac La Biche County is a historic and diverse community, and the beautiful Lakeland region has a long and colourful backstory. Home to indigenous peoples for thousands of years, the area has brought together a wealth of ethnic and cultural groups from all over the world. All have brought their unique traditions and influences with them, and contributed to the cultural quilt that is Lac La Biche County today.
Historical Timeline - view a timeline that illustrates how Lac La Biche County came to be.
Famous explorer and mapmaker David Thompson was the first European to reach the shores of Lac La Biche Lake. He arrived in 1798 while searching for the elusive Northwest Passage, and the Hudson's Bay Company built a fort in 1799, making the hamlet of Lac La Biche the second-oldest permanent settlement in Alberta. A statue commemorating David Thompson's arrival (at right) was placed on the lakeshore to mark the community's bicentennial.
"Lac La Biche" is a French translation of a Cree phrase that means "Lake of the Elk." Our community's namesake is one of the largest bodies of water in Alberta. The County contains more than 150 other lakes, as well as many rivers and vast stretches of forest.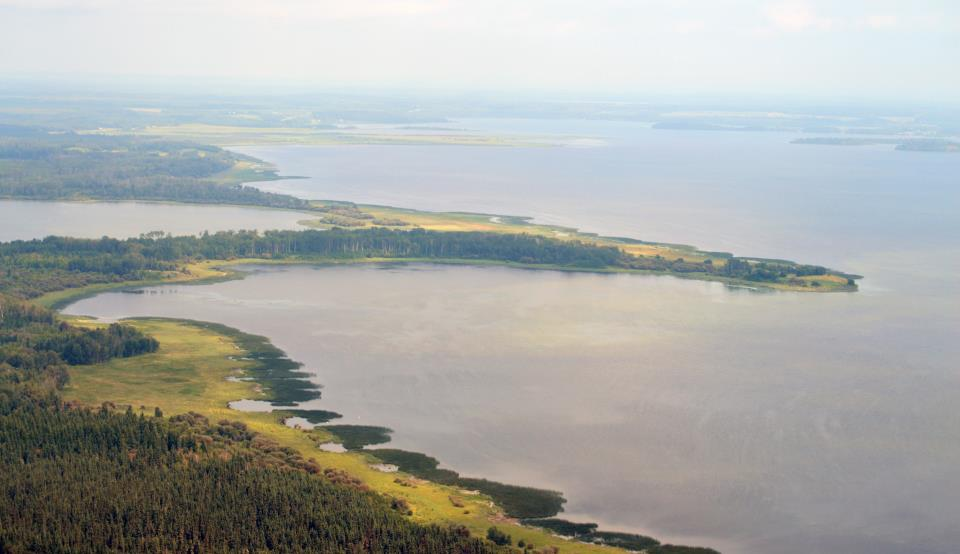 When David Thompson arrived, the fur trade was at its height and demand for access to more remote regions was growing. This area was seen as strategically important because travellers could access both the Churchill River and Mackenzie River drainage basins. The trading post at Lac La Biche Lake became a stopping point for voyageurs and fur traders on their expeditions, and Catholic priests established the Lac La Biche Mission in 1853.
Lac La Biche County's other urban centre, the hamlet of Plamondon, took root in the early 1900s. Plamondon is home to a significant francophone population, and the hamlet is one of only four places in Alberta that are officially recognized as bilingual. Other notable places in the County include Hylo-Venice, Owl River and Rich Lake. Each has its own character and place in the region's history.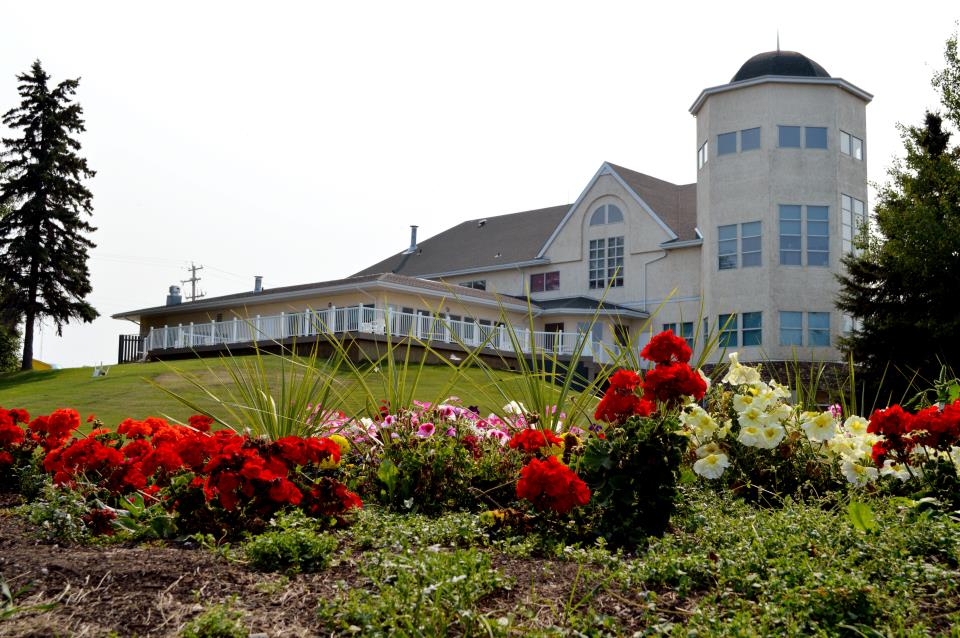 A new railroad between Edmonton and Fort McMurray opened the region to tourism in 1915, and Lac La Biche was hailed as "Edmonton's newest summer resort." A luxury hotel was built on the lakeshore, and a reconstruction of it (at left) now serves as Lac La Biche County's civic centre. As the years passed, more and more people from around the globe settled in the area. Cree, French, Métis, Ukrainian, Lebanese, Italian and Russian populations are all represented in the County, and the region has one of the largest Muslim populations per capita in all of Canada. When the local Al-Kareem Mosque was built in the 1950s, it was only the second one in the country.
Lac La Biche County as we know it was officially formed in 2007, when the Town of Lac La Biche and Lakeland County amalgamated. The County is one of the largest municipal districts in Alberta, and it shares borders and close ties with two First Nations and two Métis Settlements. The same qualities that made our region attractive in the olden days still apply in modern times: we have abundant resources, a pristine environment and room to grow.
In keeping with our motto of "Welcoming by nature," we invite you to visit us and see what Lac La Biche County has to offer.