General Inquiries / Bold Center's Front Desk - T: 780-623-3829
Portage Pool - T: 780-623-6777 or poolstaff@laclabichecounty.com
Facility Bookings - T: 780-623-6370 or 780-404-5580 or bookings@laclabichecounty.com
ACTIVELLBC - https://boldcenter.ca/activellbc/
Facebook - @boldcenter or @portagepool
Click here to visit the Bold Center's website for more information on facilities, programs, and services.
Recreation and Culture Programs and Services
Lac La Biche County is committed to providing both facilities and programming that enhance quality of life and encourage healthy, active lifestyles for our residents and visitors.
The County offers a variety of fitness, aquatics, recreation, sports leagues, culture, family, seniors, preschool, and youth programs, and services. There is something for everyone!
Community Activity & Membership Promotions
Please check out our Community Activity Guide for more information on memberships, drop-in activities, programs, and events. We also offer our Membership Promotions and Community Map to introduce you to our facilities and take you through some of the recreational choices. The included community map helps show you where they are available.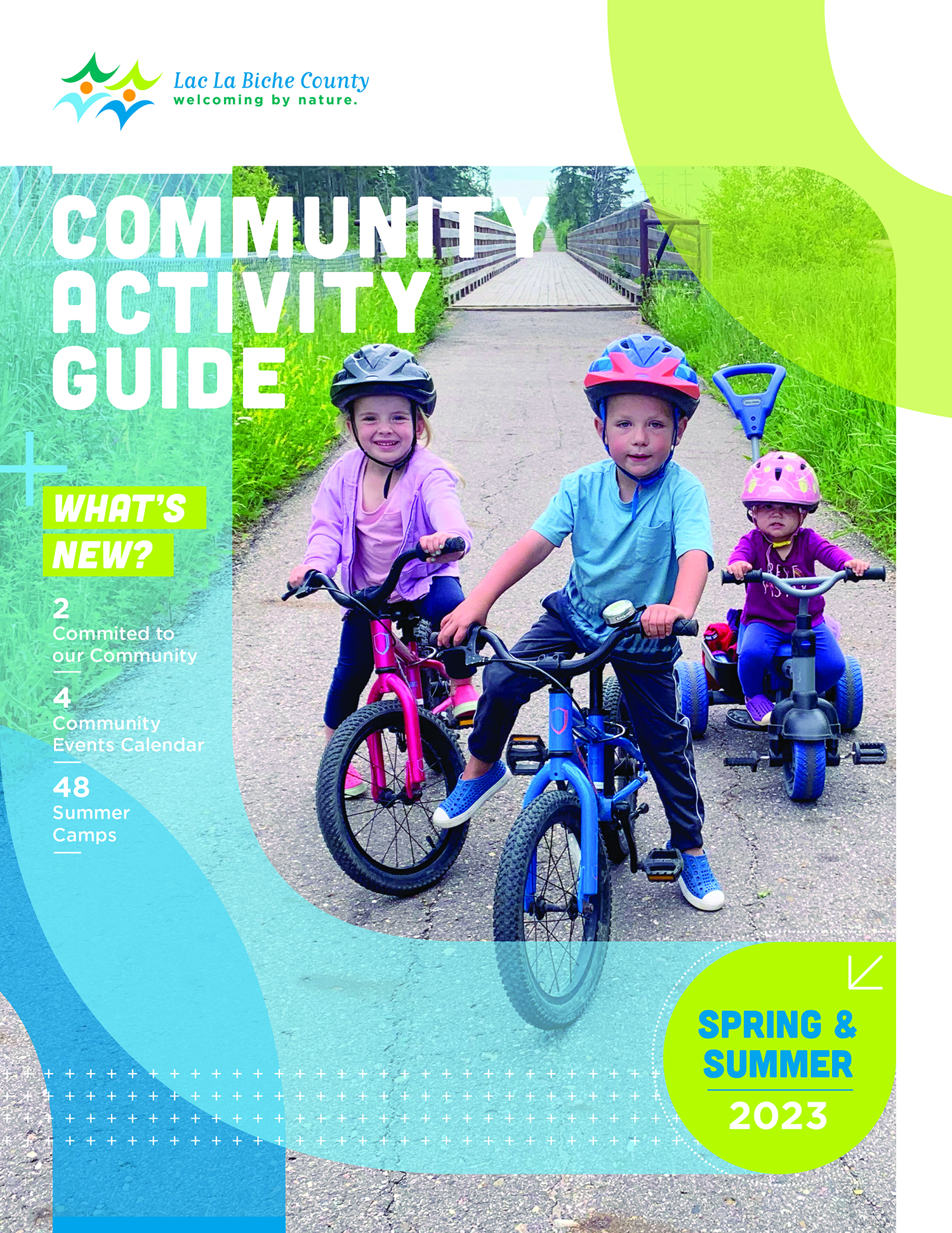 Community Advertising
We welcome community advertising in the Lac La Biche County, Recreation & Community Services Division Community Activity Guide. Please contact recreation@laclabichecounty.com for more information
ActiveLLBC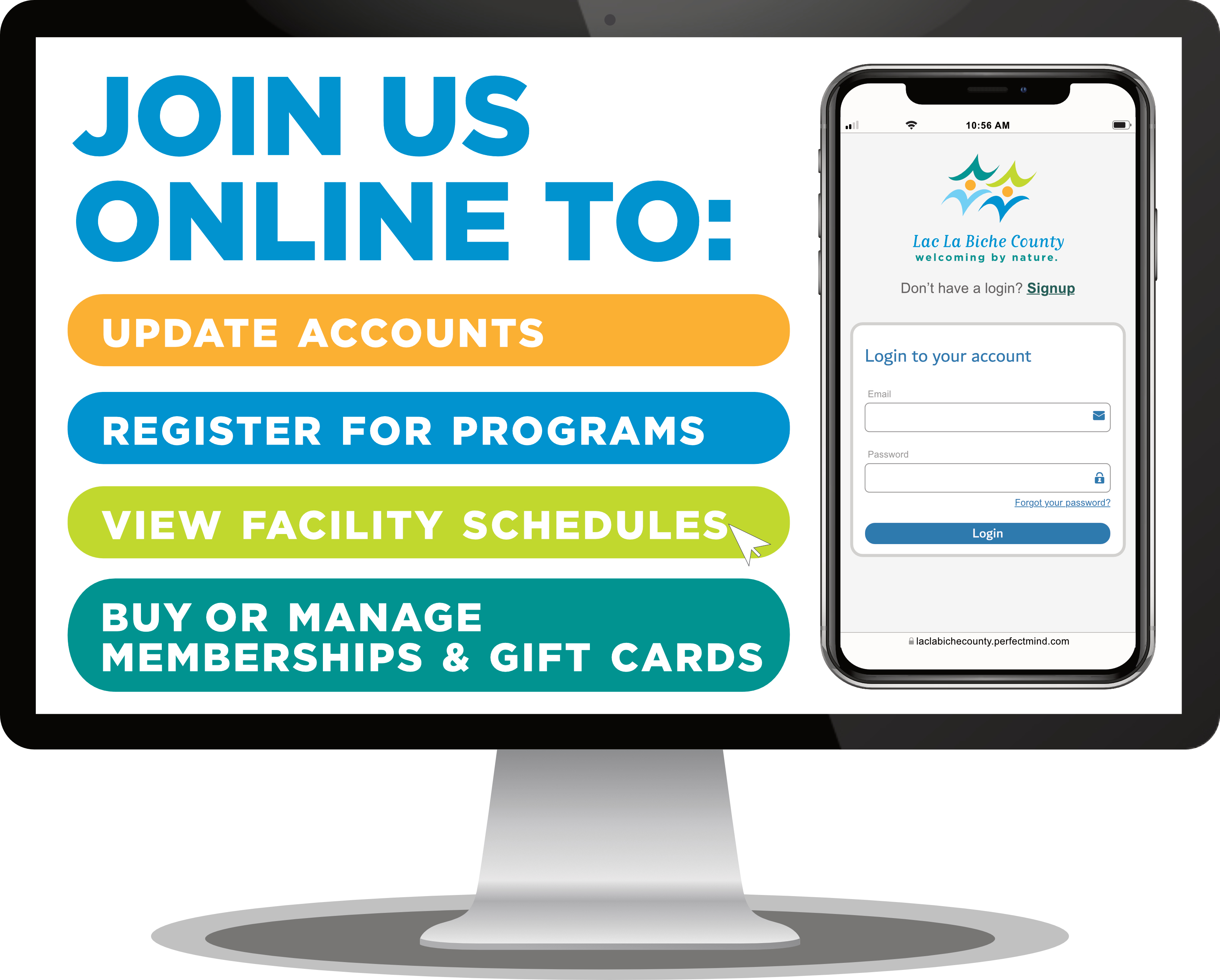 Our mobile friendly app gives you the ability to search programs by day, age, group, or activity.
The electronic calendar within ActiveLLBC offers calendar reminders and gives you the ability to add programs, classes, or activities.
You can also keep your account up to date by renewing memberships or purchasing new ones. It also gives you the option of buying gift cards for friends and family!
To learn more visit: https://boldcenter.ca/activellbc/
Facilities
The County manages three major recreational facilities: the Bold Center, Portage Pool and Plamondon Arena. Staff members at each facility offer programs to suit a variety of lifestyles and fitness levels.
For outdoor sports, the Bold Center sports fields include basketball, tennis/pickleball courts, an artificial turf soccer/football field and running track, and three ball diamonds. There are also ball diamonds adjacent to McArthur Park in the hamlet of Lac La Biche.
Seasonally outdoor skating rinks can be found in Lakeview Estates, Dumasfield, Holowachuk Estates, Owl River, Rich Lake, Hylo, and Craig End. You can also enjoy the unique experience of Skate the Lake with parking available at McArthur Park on 99th Street in Lac La Biche.
Fee Assistance
All Lac La Biche County residents should have fair and equal access to County programs, services, and recreation facilities, but cost can be a barrier for some. The Fair Access Fee Assistance program is a single application process for low income residents to access services at reduced rates.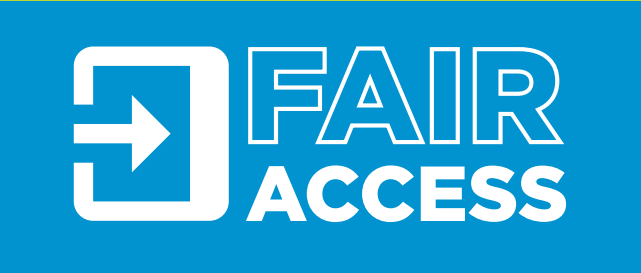 VIEW BROCHURE
How to Apply - The Application Form is accepted throughout the year, but funding is based on, and must be used within, each calendar year. Forms are available in all County recreation facilities and some referral agencies, or by clicking on the link below.
KidSport - The County is also a supporter of KidSport, an initiative that provides fee assistance for children and youth in low-income situations. Application forms are available at the Bold Center and Portage Pool. For more details, please call (780) 623-3829.
Park & Play Fun Van
Appearing at events throughout the community, the Park & Play Fun Van provides free activities and programming at special events and functions in every corner of Lac La Biche County.
You can book the Park & Play Fun Van for your next community event or block party by filling out a booking request form (click here for the electronic version). Completed forms can be dropped off at the Bold Center or emailed to recreation@laclabichecounty.com. For more information about booking the Fun Van, please call (780) 623-5012.
Follow us to the fun! Follow us on Facebook (@laclabichecounty) to find out where the Park & Play Fun Van is headed next!