Provincial Parks
Beaver Lake Provincial Recreation Area
Official website
Sand, sun and surf are all on the itinerary. The large beach on the north shore of Beaver Lake is a great staging area for a day of boating, fishing or swimming. Individual and group camping facilities are available.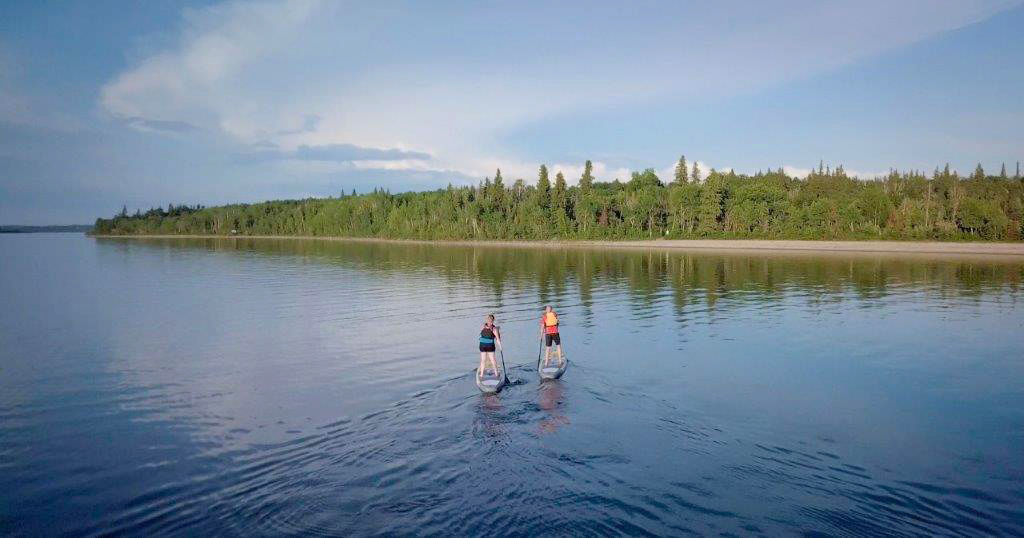 Sir Winston Churchill Provincial Park
Official website
Alberta's only park of islands protects a unique environment, beloved by nature enthusiasts.
The park is renowned for old-growth forests and birdwatching opportunities.
The main island features a variety of camping options, multiple beaches and year-round hiking trails.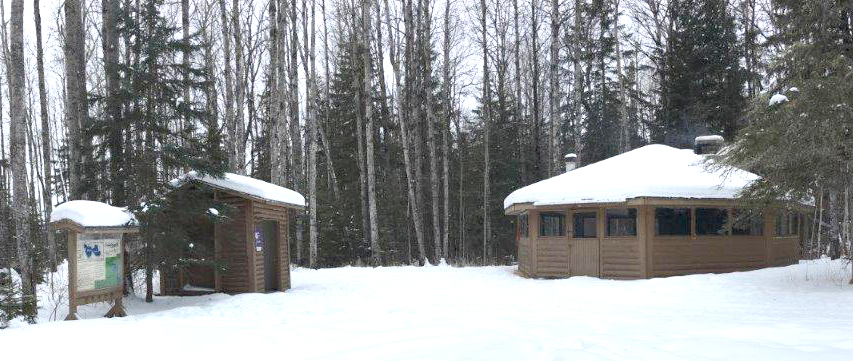 Lakeland Provincial Park & Recreation Area
Official website
This park is all about size. A combined 590 square kms of protected area covers 11 major lakes, all connected by 45 kms worth of trails and portages through unspoiled wilderness.
Mother Nature isn't just your neighbour here – she's your roommate.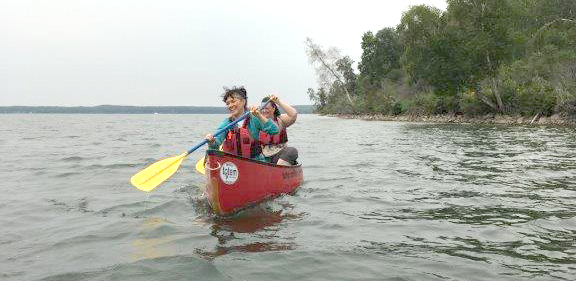 Lakeland Canoe Circuit
Here's your chance to experience the boreal backcountry like never before. Alberta's only backcountry canoe circuit takes ambitious paddlers on a three-day, 40-kilometre journey through the interior of Lakeland Provincial Park.
The adventure begins at Jackson Lake Staging Area, a 30-minute drive east of Lac La Biche on Highway 663. The entire circuit includes Jackson, Kinnaird, Blackett and McGuffin Lakes.
Other Outdoor Attractions
Alexander Hamilton Park
Alexander Hamilton Park is on Lakeland Drive, at the eastern edge of the hamlet of Lac La Biche. The park contains a picnic shelter and a pond stocked with trout for fishing. The park is named after a Lebanese pioneer who immigrated to Canada in the early 1900s and became a successful businessman in the local area.
Alexander Hamilton Park has also been designated as an off-leash area for dogs, so park users and their four-legged companions can all benefit. Dog owners are required to keep control of their pets at all times.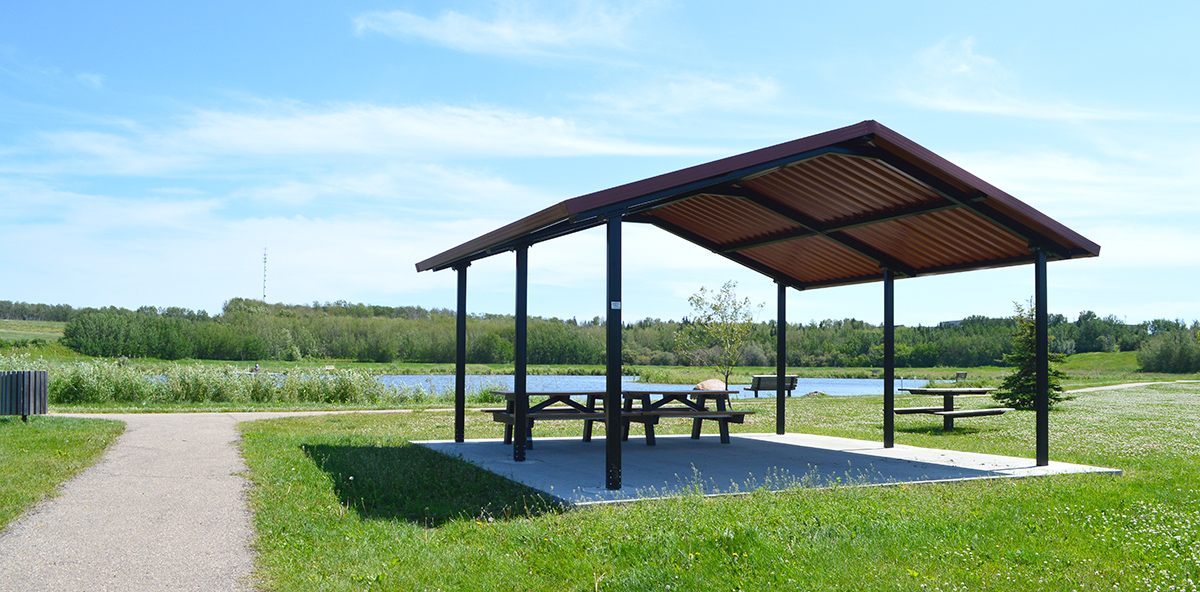 Lac La Biche Golf & Country Club
A beautiful 18-hole golf course overlooks Lac La Biche Lake. The hilltop clubhouse and driving range offer excellent views of the lake, with the hamlet of Lac La Biche visible in the distance. The par-72 course has a mixture of wide, narrow, straight, dogleg, hazardous and hazard-free holes.
Lac La Biche Golf & Country Club is six kilometres northeast of the hamlet of Lac La Biche, on the way to Sir Winston Churchill Provincial Park. Club and cart rentals are available. Click here for more information.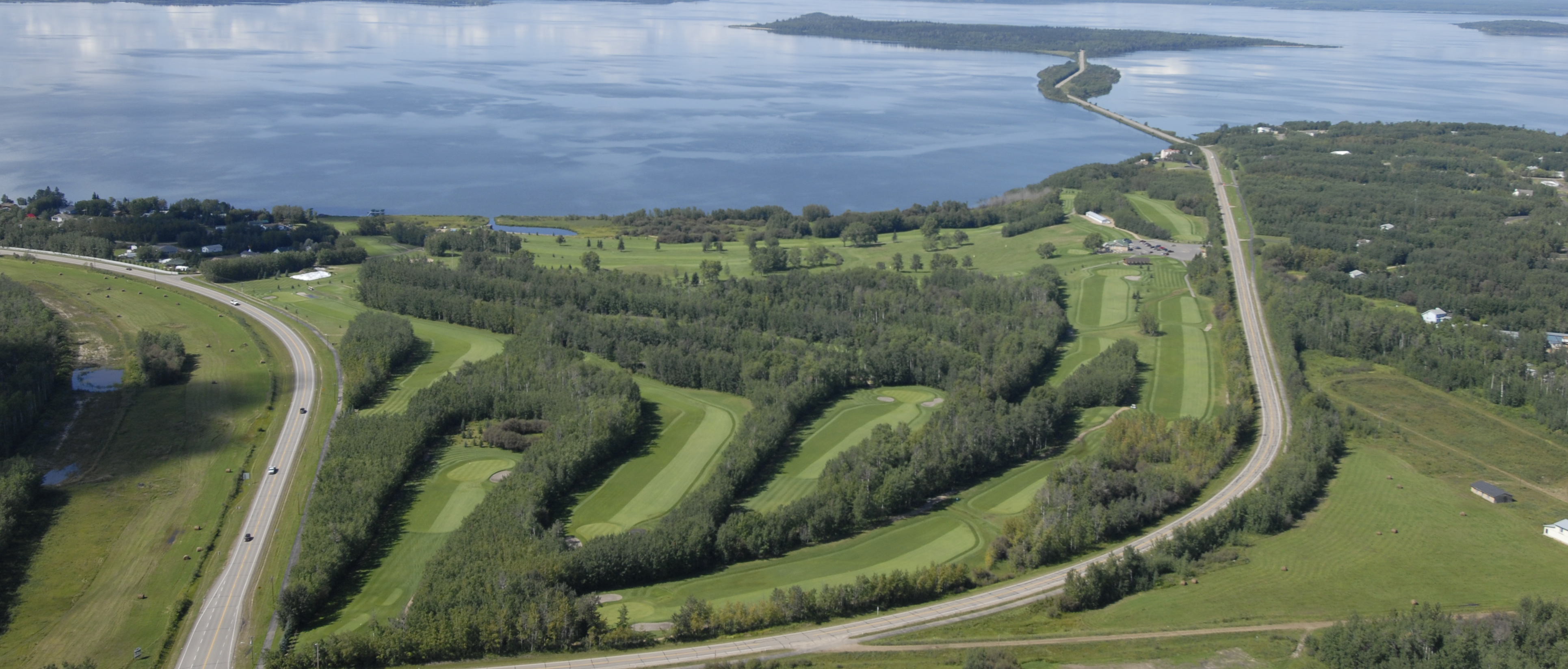 McArthur Park & Paul Richard Memorial Spray Park
McArthur Park is located in a beautiful lakefront setting in the hamlet of Lac La Biche. The park includes a public beach, and a swim platform with a slide is installed in the summer months. McArthur Park is named after J. D. McArthur, the man responsible for building the local railroad and the luxury Lac La Biche Inn in the olden days.
McArthur Park is also home to the Paul Richard Memorial Spray Park, which is open from late May to early September and is free for the public to access. An adult exercise park and three baseball diamonds maintained by the County are just steps away as well.
A Lifejacket Loaner Station is among McArthur Park's summertime features. The kiosk lets visitors borrow and return lifejackets for free to use while swimming or boating.