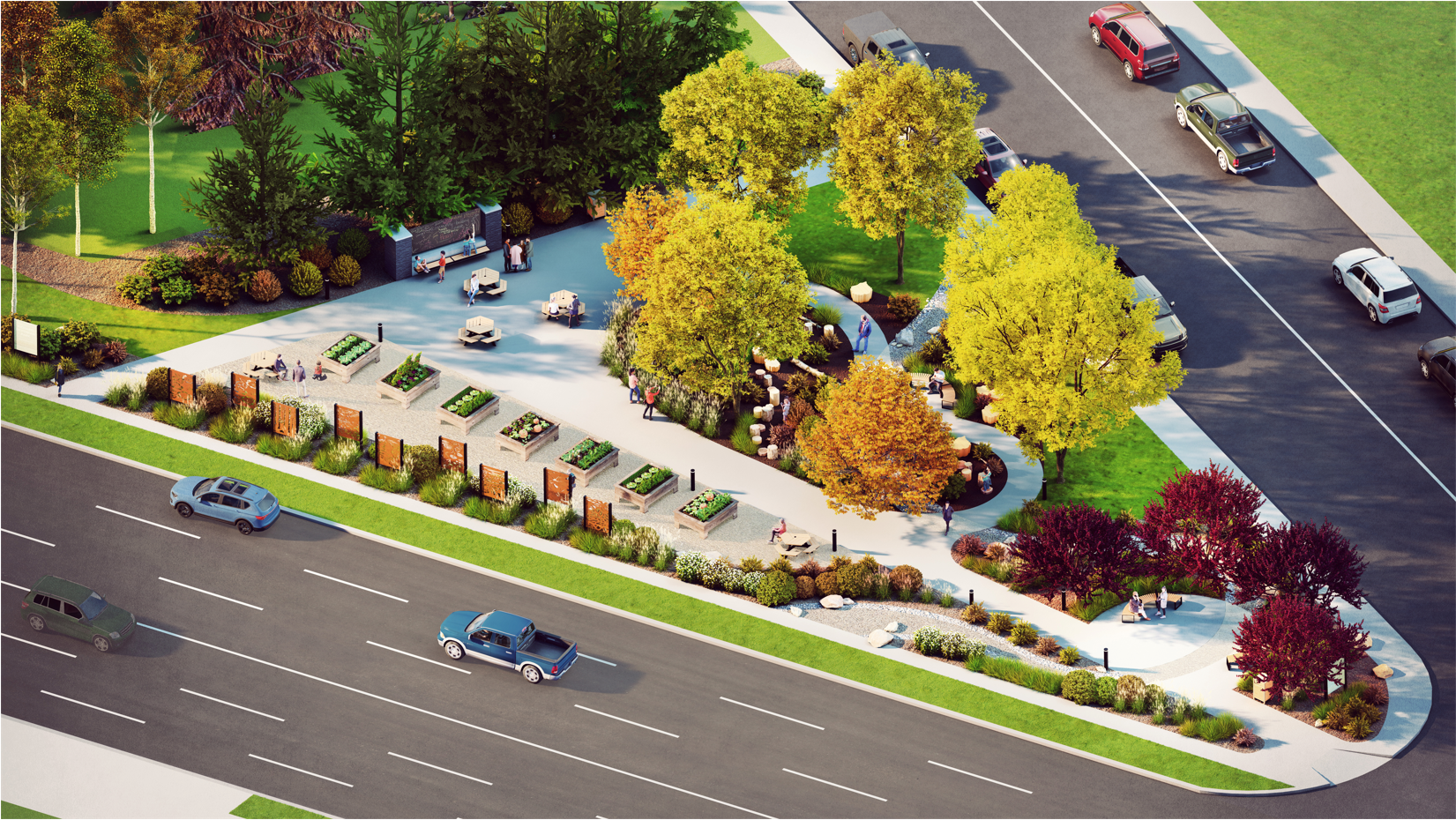 The Government of Canada recently approved Lac La Biche County for federal funding under the Canada Community Revitalization Fund. The funding will support enhancements to the Richard Devonian Park, along with replacement of the adjacent sidewalk infrastructure.
The planned park enhancements include new elements and features to improve public access and usage, like a new layout with a central walking path, a play area, benches, outdoor furniture with a seating area, natural rock and plant features, and raised beds for community gardening. The sidewalk replacement helps ensure that the park is easily accessible.
The Canada Community Revitalization Fund (CCRF) is a two-year, $500 million national infrastructure program to revitalize communities across Canada. Prairies Economic Development Canada (PrairiesCan) administers the CCRF in Alberta. The federal government's contribution to the County's project will be $475,000. Total project costs are $978,555.
The park itself makes up about two-thirds of eligible costs, while the sidewalk is about one-third. Lac La Biche County initially budgeted the full amount in 2021, but with the federal investment, Lac La Biche County is able to work on additional projects. Lac La Biche County will announce specific construction timelines at a later date.
"Our government is continuing to make investments that will transform community infrastructure into modern gathering places for people of all ages and abilities through the Canada Community Revitalization Fund. We're proud to work with Lac La Biche County to revitalize and enhance Richard Devonian Park, providing residents and visitors with an inviting place to connect and enjoy the outdoors."
- Daniel Vandal, Minister for PrairiesCan
"Outdoor green spaces and recreational amenities are vital for the health and well-being of communities across Alberta. They help support local activities connecting residents and visitors alike. Today's investment will have lasting benefits for Lac La Biche County by improving local infrastructure and ensuring a vibrant and accessible space for years to come."
- Randy Boissonnault, Minister of Tourism and Associate Minister of Finance
"The Richard Devonian Park is in a great location. The improvements to the park will help make Lac La Biche Main Street more visitor-friendly, encouraging locals and visitors to spend more time in the hamlet. The County appreciates that the federal government sees the importance of investing in our rural community, as these types of projects help the County reconnect with and re-engage residents and visitors after the pandemic."
- Paul Reutov, Mayor of Lac La Biche