Throughout 2021, TELUS will be working in local neighbourhoods to connect the hamlets of Lac La Biche and Plamondon to the TELUS PureFibre™ network - Canada's #1 internet technology for speed and reliability.1
Spring Restoration Update
As the snow is melting and pooling in ditches and yards, sink holes may open in excavations that were filled by TELUS during the winter.
Do not step into or let children play near water or holes created through the construction process. The depth of sinkages may shift as water conditions change and may be deeper than expected. TELUS crews are working to fill sinkages with rock until the snow melts, waters recede and the ground thaws. These areas are most prevalent in the Young's Beach neighborhood, specifically on Trinity Blvd, but may be present in other areas as well.
If you notice sinkages at any TELUS excavation sites, be sure to call 780-914-5891. For any questions about the restoration process, please call 1-855-595-5588 or visit telus.com/FAQ.
About the Project
The TELUS PureFibre network is made up of flexible, transparent, durable strands of glass. These fibre optic strands transmit information as pulses of light, and carry huge amounts of information in the space of seconds.

TELUS is the only major provider in Western Canada with a 100% fibre optic connection to the home.1 That means a fast, always consistent connection. Other providers' networks switch to copper cable before reaching homes, meaning their customers don't see the benefits of a true fibre connection. Once PureFibre construction is complete, you'll be able to enjoy seamless streaming, gaming and video calls.
Connecting your community to the TELUS PureFibre™ network means that you will have access to the unique opportunities that fibre optic internet brings to residents, businesses, organizations, and essential services. Once it is installed, homes and businesses have the option to connect to the fibre optic network and experience the country's fastest internet technology.
The majority of construction will take place on public boulevards and utility rights-of-way. In cases where some work needs to take place on private property, TELUS will send out communications to all homeowners in the construction area. In accordance with COVID-19 health restrictions, all TELUS team members and contractors will be following all safety precautions on work sites.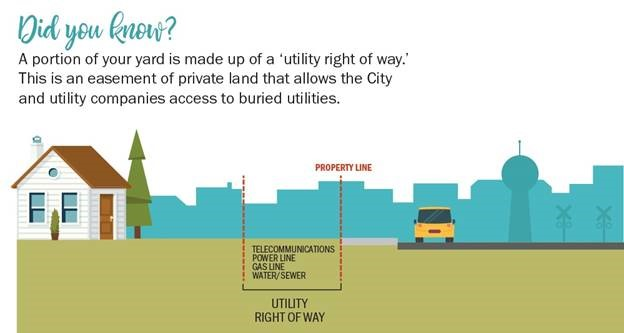 TELUS-Provided Maps of Build Areas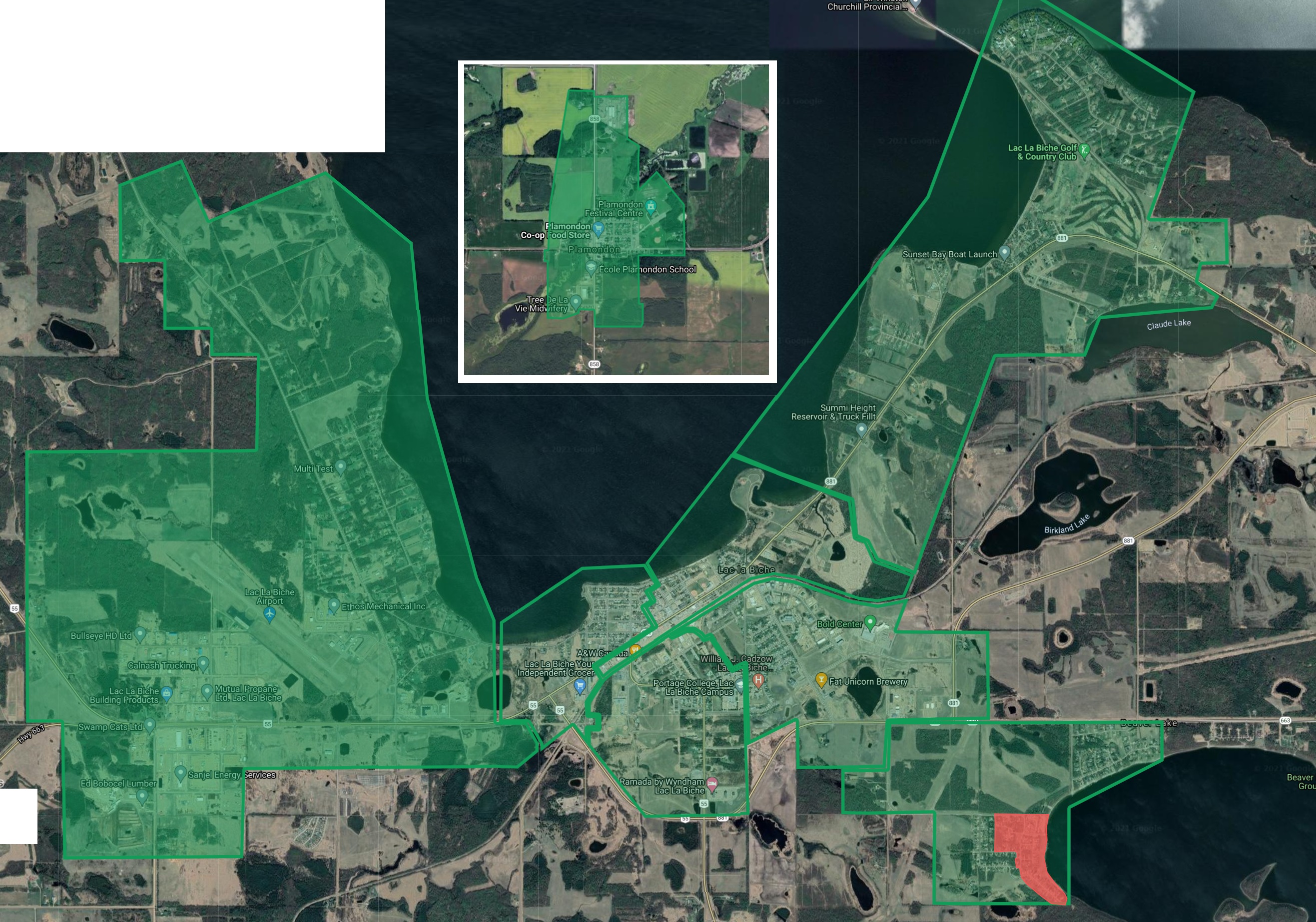 TELUS has shared an updated map of the PureFibre build in the hamlets of Lac La Biche County. If you're a resident in the green areas, service is now available to order! Contact TELUS for more information.
The area highlighted in red will be released by the end of January 2021.
2021 Project
The 2021 build is anticipated to run between April and December with the first neighborhoods ready for service by late August.
Not already a TELUS customer? Visit telus.com/getconnected to sign up to have your home connected to the TELUS PureFibre network.
Resident Letters and Construction Notifications
If you live within the build scope and are already a TELUS copper internet customer you can look forward to receiving one or both of the following letters in the mail.
Not a TELUS customer yet? Keep your eyes out for these letters in your mail, or if you are in the build area you can expect a visit from our Door to Door team to help with any inquiries.
Spring Restoration
Part of TELUS' overall community investment is ensuring the restoration of all property to the same condition it was in prior to construction. This can include soft surface restoration such as leveling with new topsoil and planting grass seed. In places where hard surfaces are impacted, such as concrete or asphalt driveways, TELUS will always fill and repair an impact afterwards. Some restoration may have to wait until spring as this work is weather dependent, and will resume as soon as the ground conditions permit.
Reseeding
Once the TELUS PureFibre install is complete, reseeding will take place in all impacted areas. Click here for detailed watering instructions for newly reseeded property.
General guidelines:
Keep the reseeded area lightly watered until the grass is established. This may include watering several times daily, being careful not to over-water as the seeds can rot.
Try to stay off the reseeded areas.
Do not cut or rake the reseeded areas until the new grass has matured - give the grass time to grow.
Contact Information
If you have any questions regarding this project including construction, TELUS PureFibre™ details, or TELUS services, please contact:
Jeff Nichol
Senior Regional Marketing Manager
Home Solutions Community & Channels
jeff.nichol@telus.com | 780-293-5401
If you have any questions or concerns regarding construction, please contact:
CTI Escalation and Information Hotline - (780) 914-5891
Traditional copper wire or copper wire hybrid networks are subject to capacity constraints and environmental stresses that do not affect TELUS fibre optic technology, which is based on light signals. Not available in all areas. Individual results may vary depending on location, usage within the home network, Internet traffic, applicable network management or server configurations. For a description of TELUS' network management practices please see telus.com/networkmanagement