Let the Lac La Biche Region take you back in time. Our story began long ago – before Alberta became a province, before Canada became a country, before Europeans settled the northwest. Come and experience the second-oldest community in Alberta, and reconnect with the province's roots in this land of living history.
Click here to learn more about the Lac La Biche Region's history
Lac La Biche Mission
Official website
Once known as the Warehouse of the North, the Lac La Biche Mission was a focal point of the frontier. In its heyday, the Mission had price of place in a vast transportation network that stretched across the Prairies and into the Northwest Territories.
Today the Mission is a National Historic Site of Canada, offering guided and self-guided tours of its heritage buildings and historical exhibits.
The Mission is located 11 kilometres northwest of the hamlet of Lac La Biche and is open seasonally.
Lac La Biche Museum
Official website
The Lac La Biche Region has a long and colourful backstory, spanning hundreds of years and more than a dozen cultures. Explore the Lac La Biche Museum in its new location and learn about the people and events that shaped our community. Meet the wildlife of the boreal forest, revisit the fur trade and the pioneer age, and take an up-close look at unique local treasures - like a giant, 14-foot model ship - that have stories all their own.
The museum's archives are open to visitors who want to delve even deeper.
Plamondon Museum & Mini Parc Heritage Park
Ask for access at Plamondon Festival Centre or call (780) 798-3193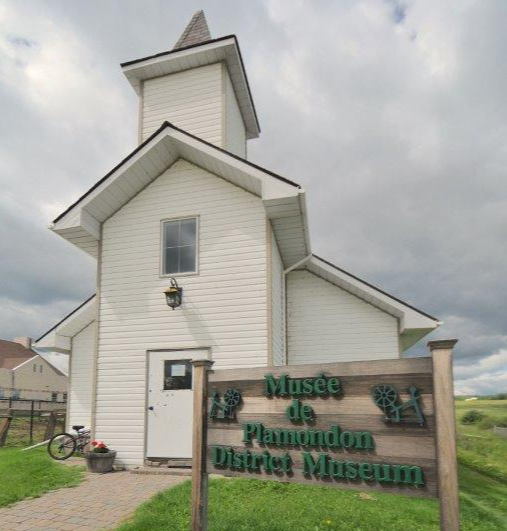 The hamlet of Plamondon is one of the few places in Alberta that are officially recognized as bilingual, and residents are proud of their heritage.
Plamondon's francophone vibes, cultural mélange and homegrown fondness for the arts give the locale a unique identity. The Plamondon Museum takes visitors back to the hamlet's early days, when pioneers led by Joseph Plamondon came to start new lives in the Lakeland.
You can also visit the charming Mini Parc Heritage Park, and walk among miniature replicas of Plamondon's first buildings and homesteads. If you speak français, the locals will love hearing it!
Plamondon Museum and Mini Parc Heritage Park are open seasonally.
Portage College Museum of Aboriginal Peoples' Art & Artifacts
Official website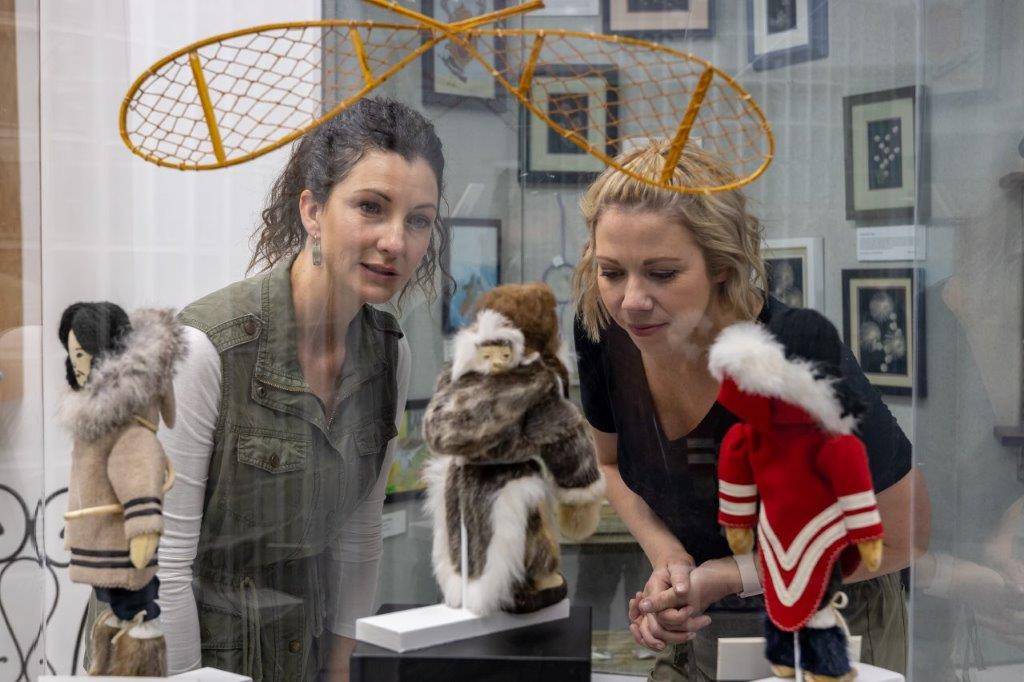 Indigenous peoples have inhabited this land for thousands of years. Tour Portage College's impressive collection of authentic Indigenous artworks, including the world's only permanent exhibition of works by Professional Native Indian Artists Incorporated.
Join a workshop to craft your own souvenir and gain a new appreciation for time-honoured traditions, or buy a masterpiece from the gallery store.